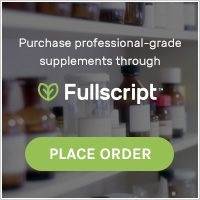 Everywhere you look there are advertisements bombarding you with a "miracle weight loss treatment" and the newest vitamin experts claim you need to take.
But how do you know what you really need?
And how do you know what you're really putting in your body?
A recent study by the FDA found that 20% of over-the-counter supplements had at least one undeclared, unapproved active pharmaceutical ingredient. These were most commonly found in products marketed for sexual enhancement, weight loss, or muscle building. Common unauthorized ingredients included synthetic steroids, prescription appetite suppressants, and blood pressure medications. Researcher said these drugs have the potential to cause serious adverse health effects from accidental misuse, overuse, or interaction with medications or underlying health conditions.
At Integrated Medicine of Frederick, you can have the peace and security of quality pharmaceutical-grade supplements that are not available over the counter or without a doctor's order.
In addition to quality supplements whose ingredients you can trust, we work with two high-quality compounding pharmacies to provide personalized medications to our patients. Quality assurance is vital in compounding, since medications are mixed in small batches for each patient and must be done right each time: the proper amount, the proper way, in a clean sterile environment. If you watch the news, you might remember the multistate fungal meningitis outbreak from 2012 that was caused by unsanitary, contaminated steroid injections from a compounding pharmacy which did not meet industry safety standards. We personally vet our licensed pharmacists and their compounding pharmacy location to insure quality.
Hours of Operation
Monday 10-6
Tuesday 10-6
Wednesday 10-7
Thursday 10-7
Friday 10-5
Saturday 10-5